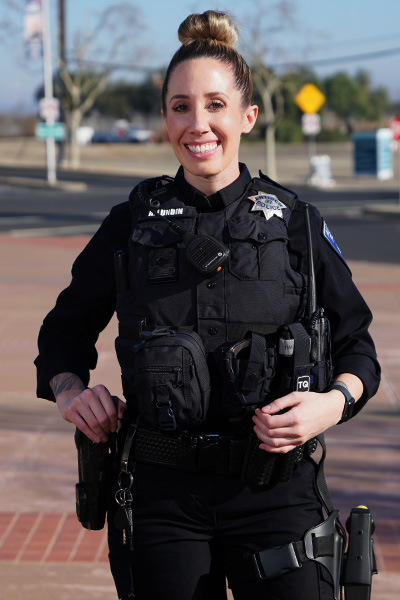 The City of Antioch accepts applications online for Recruitment of Police Trainee. This program is for entry-level candidates with no police officer training or experience within the State of California. Additionally, this program is for out-of-state police officers and federal law enforcement officers who do not possess a California Peace Officer Standards and Training (POST) Regular Basic Course (academy) certificate. No prior experience/training is required to apply. Recruits must be at least 20-1/2 years old when applying, have a U.S. high school diploma or GED, and have a valid U.S. driver's license.

1. Submit Your Application Online.
---

2. Physical Agility Test. Candidates are required to pass a test consisting of:
Running 500 yards in under 2 minutes and 25 seconds

25 sit-ups in under 1 minute

17 pushups in under 1 minute

50-foot dummy drag in under 2 minutes

6-foot wall climb in under 2 minutes
---

3. Oral Board Interview. Candidates will have an oral interview in which they will be asked a series of questions by the board (not all police-related).
---

4. Complete the California POST Entry-Level Law Enforcement Test Battery (PELLETB). The test measures reading, writing, and reasoning ability. Applicants must score 45 or higher (*If you have not taken your PELLETB, you will take it on the same day as the oral board and the physical agility test).
4b. If you have taken your PELLETB within 6 months of your application, please submit verification of results with your online application
---

5. Background Investigation. Upon successful completion of the testing process, candidates will complete a Personal History Statement (PHS). All information given must be accurate and truthful, and any omissions of information can be grounds for disqualification. Background investigators will be assigned to assist candidates throughout the process. The City of Antioch is committed to hiring a police force that has the highest ethical standards, and a thorough background investigation is part of the hiring process. Background inquiries can include (but are not limited to):
School transcripts

Military Records

Polygraph

Criminal history (juvenile and adult)

Employment history

Driving record

Credit record

Immigration/Naturalization

Interviews with family, friends, past relationships, roommates, landlords, employers, acquaintances, and references
---

6. Conditional Offer of Employment. Successfully completed background investigations will be reviewed by the hiring board. Those candidates selected will be offered conditional employment, contingent upon successful completion of a medical exam and psychological assessment. After successful completion, a start date for the Police Academy will be given.
---

7. Police Academy. Hired candidates will begin a paid 26-week program at an hourly rate determined by the City of Antioch. Academy trainees are considered employees of the City of Antioch.
---

8. Field Training Officer (FTO) Program. Essentially, this is "on the job" training. Newly graduated officers from the academy will be assigned to experienced APD Field Training Officers for the duration of the program (approximately 4 months). Performance and progress are evaluated daily. Those who successfully complete the program will be assigned to the Patrol Division as their first solo duty.